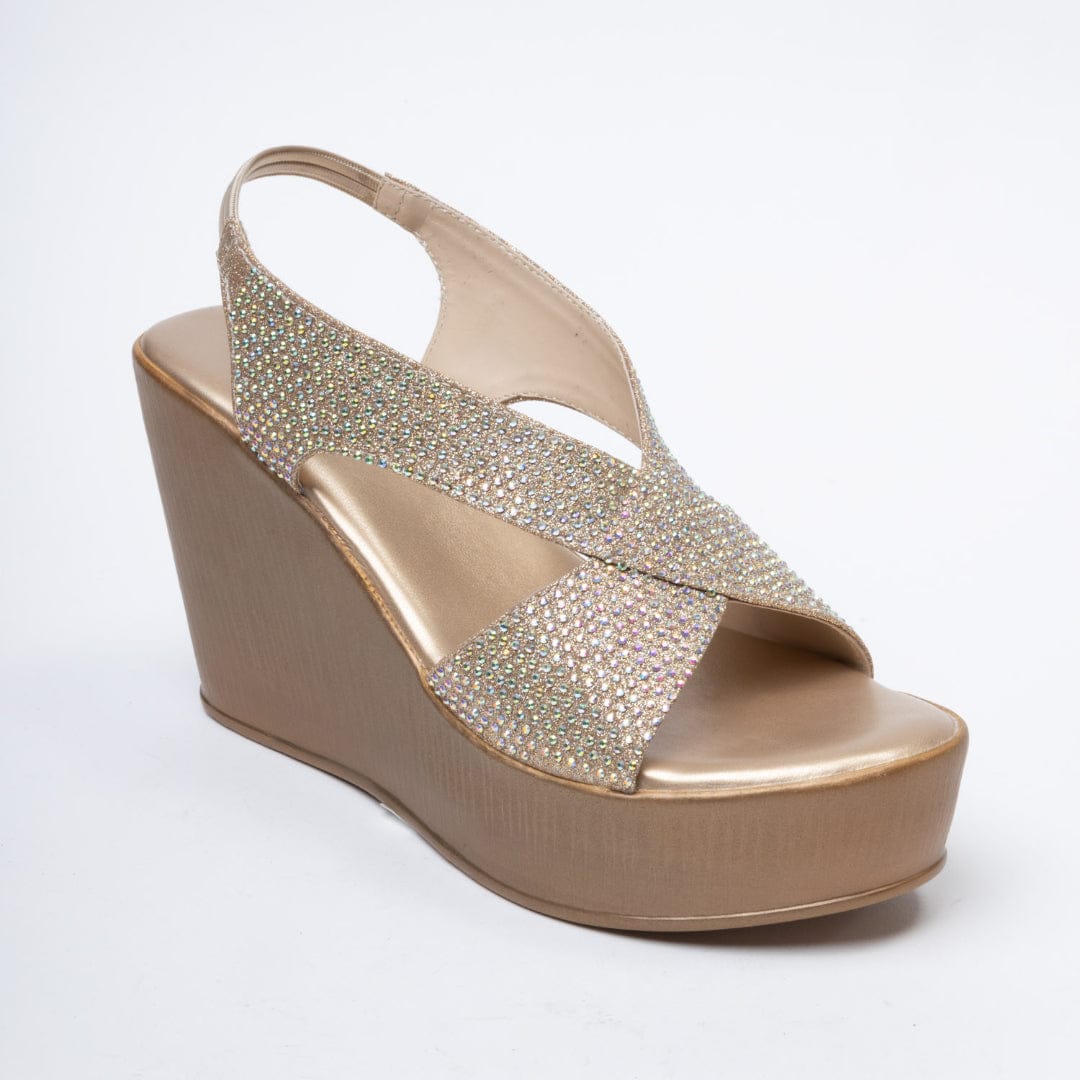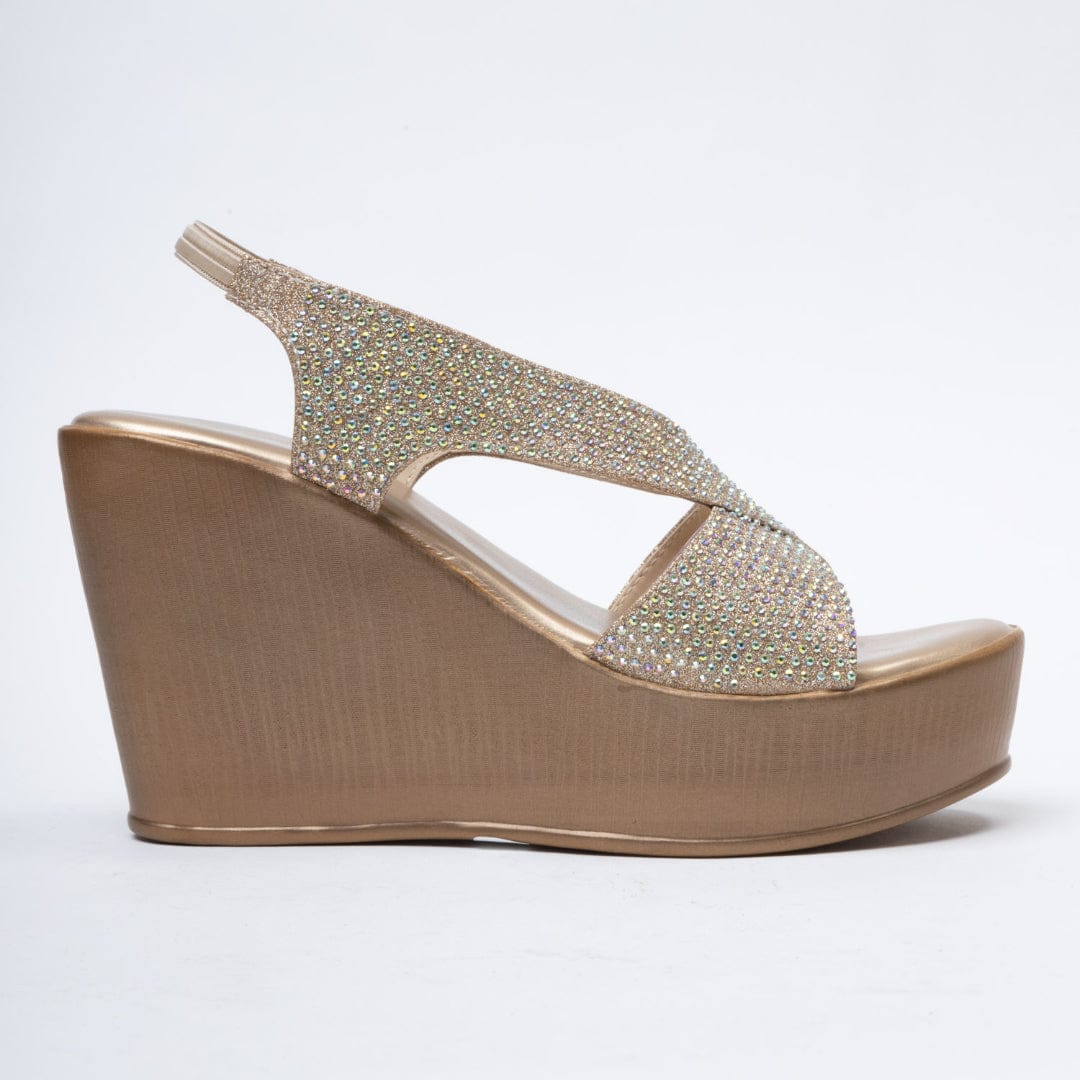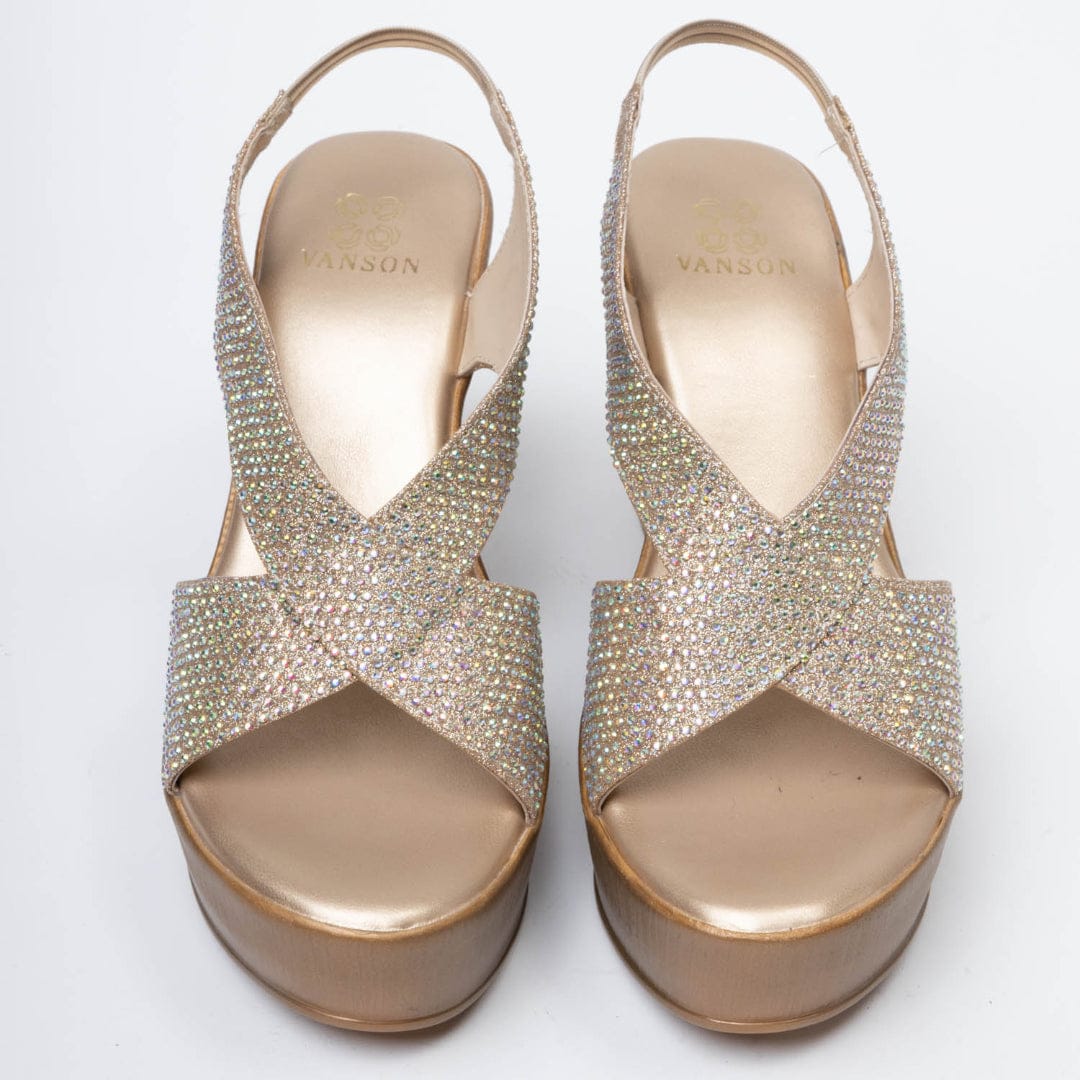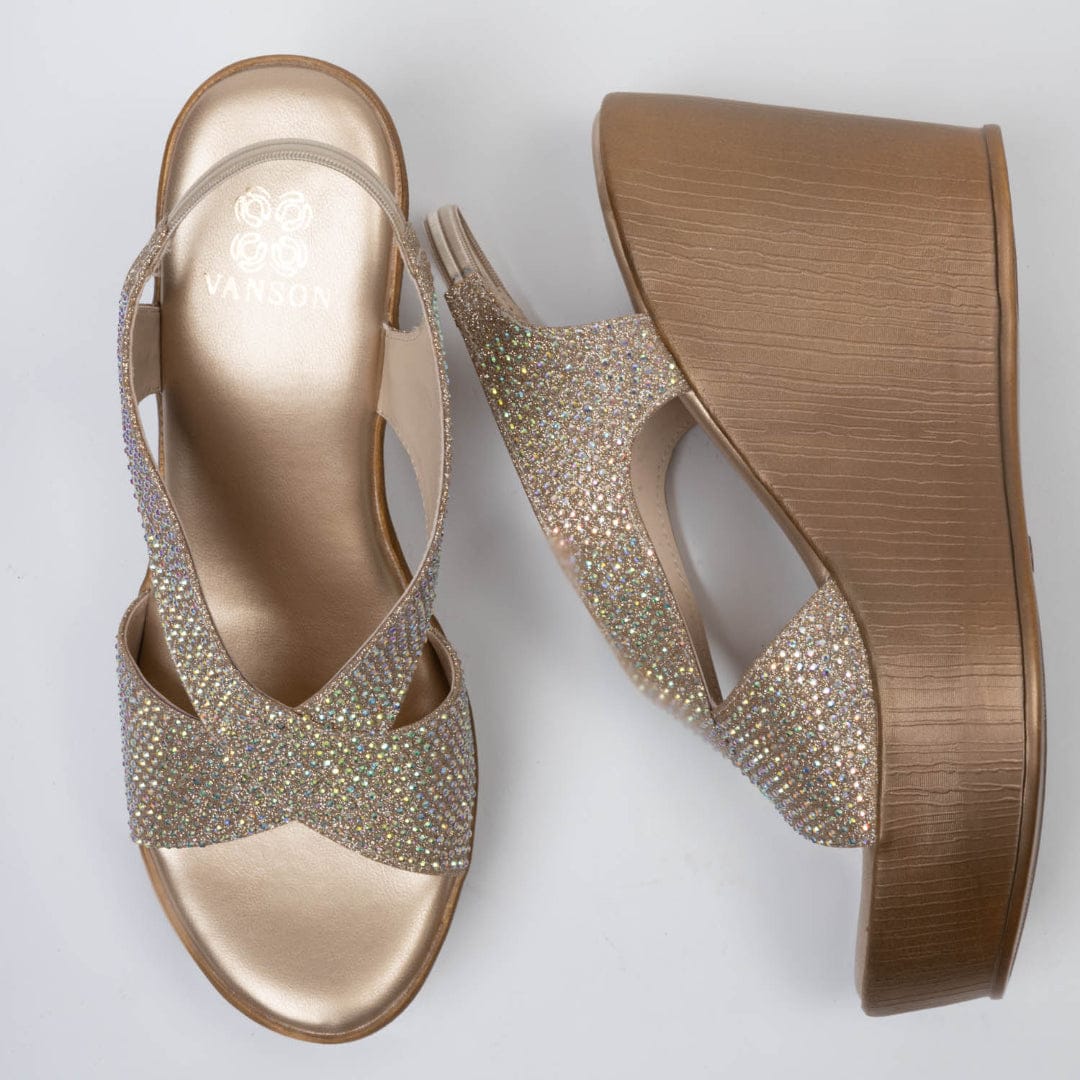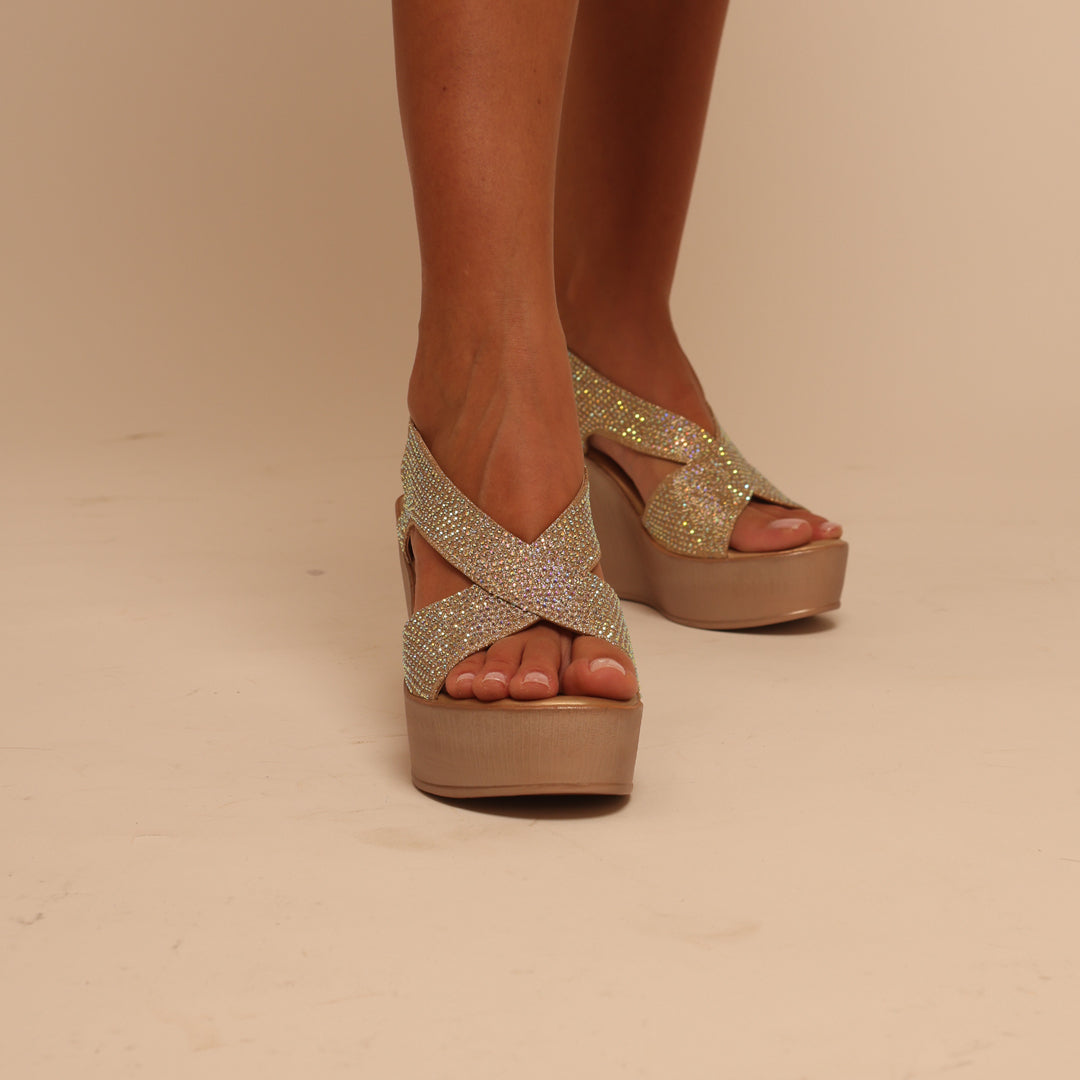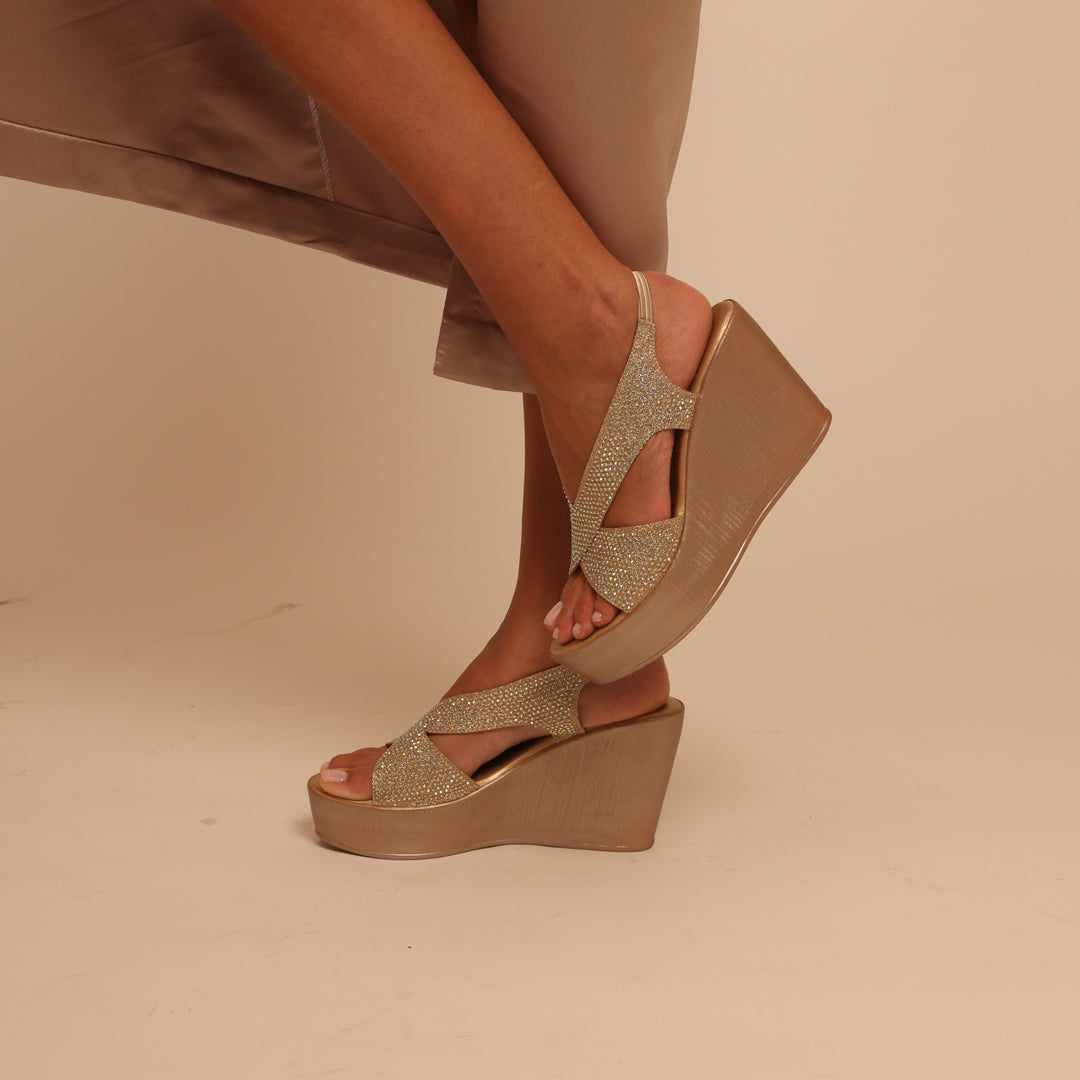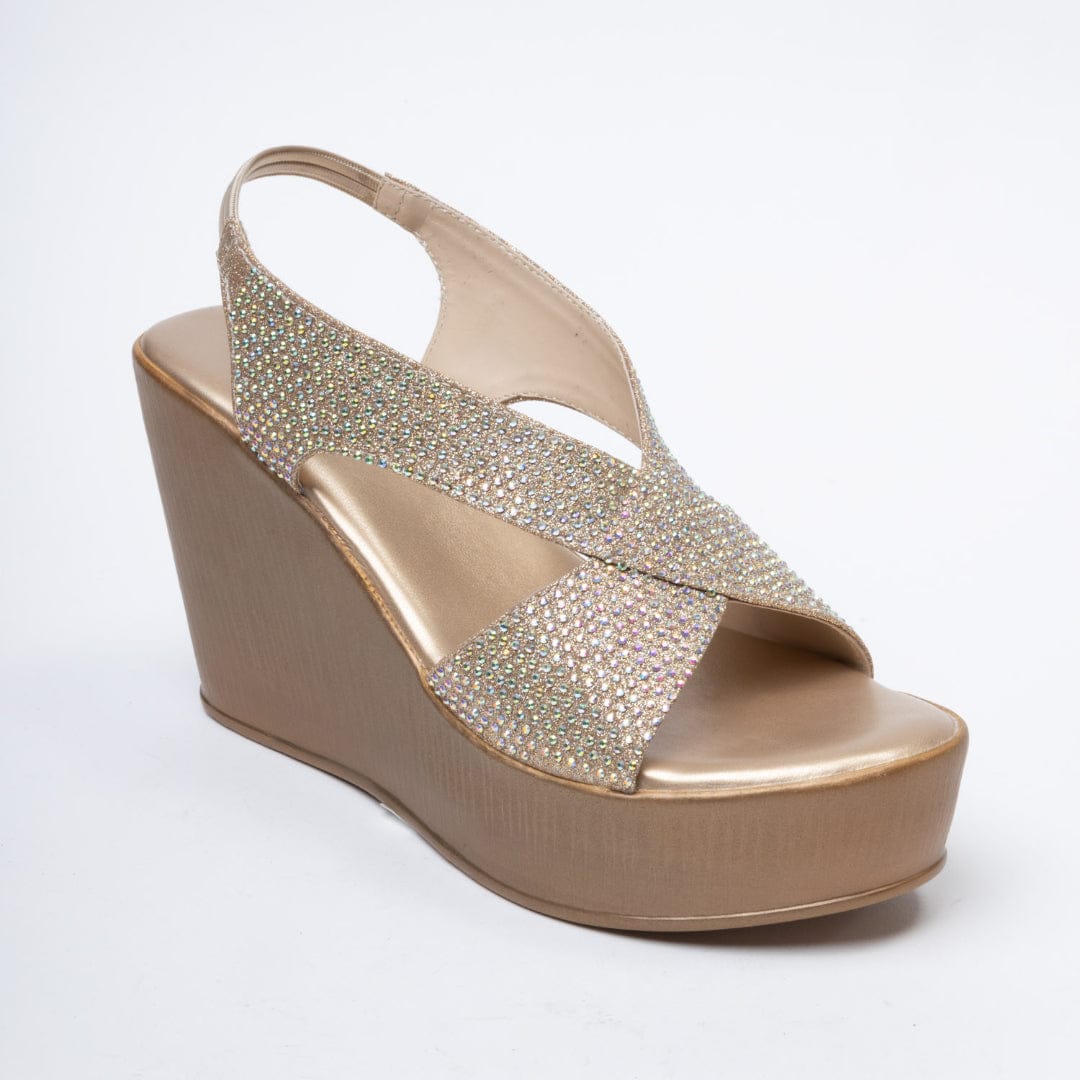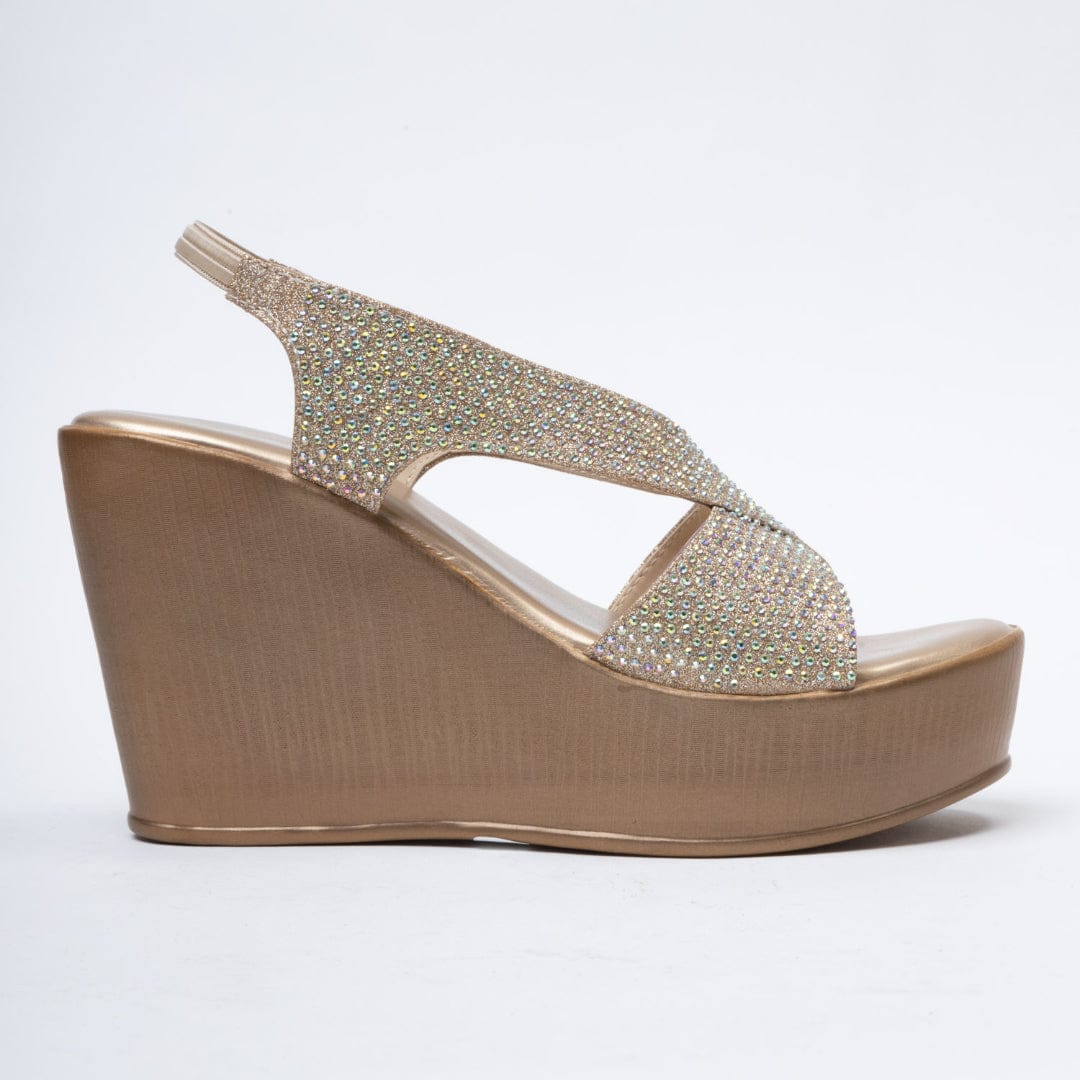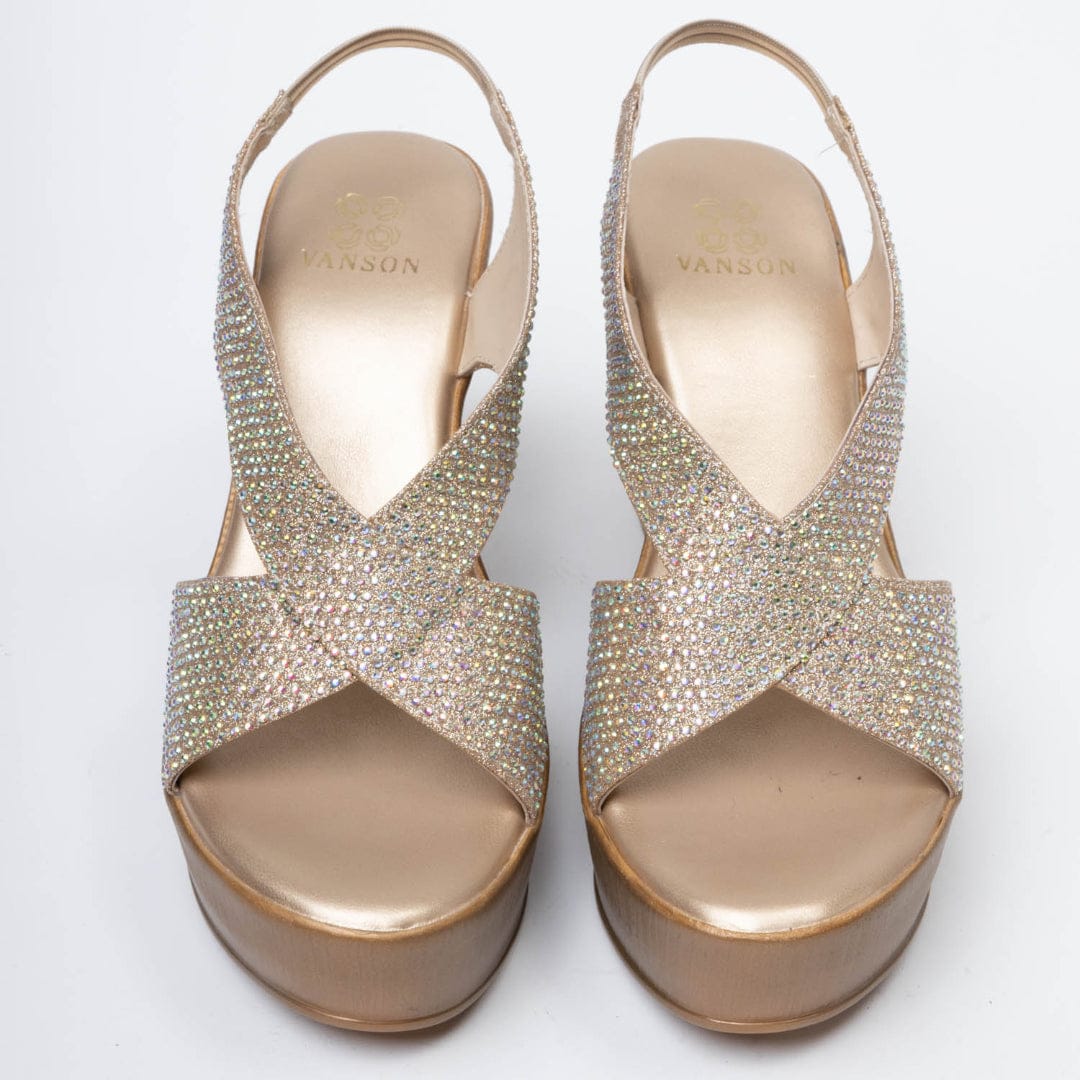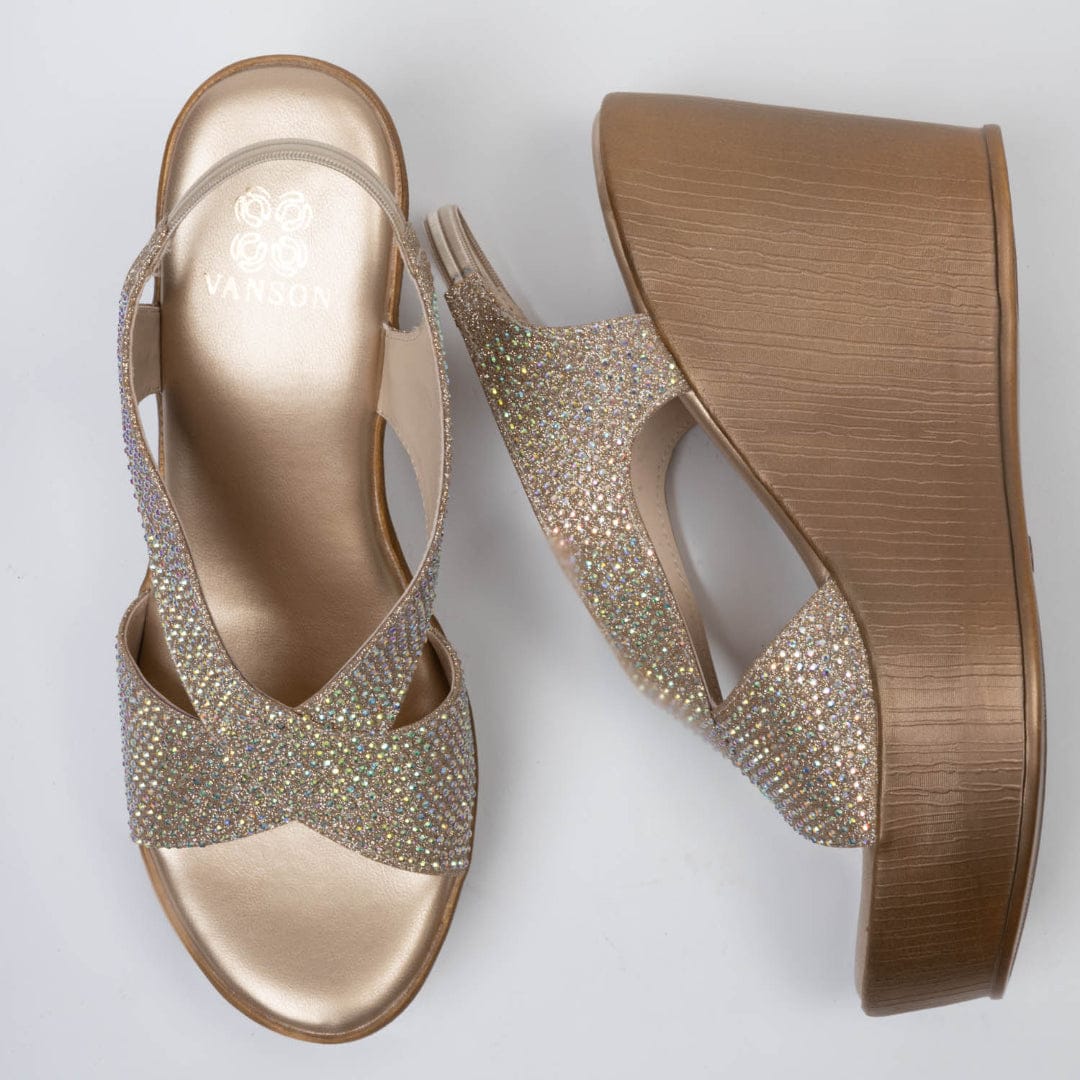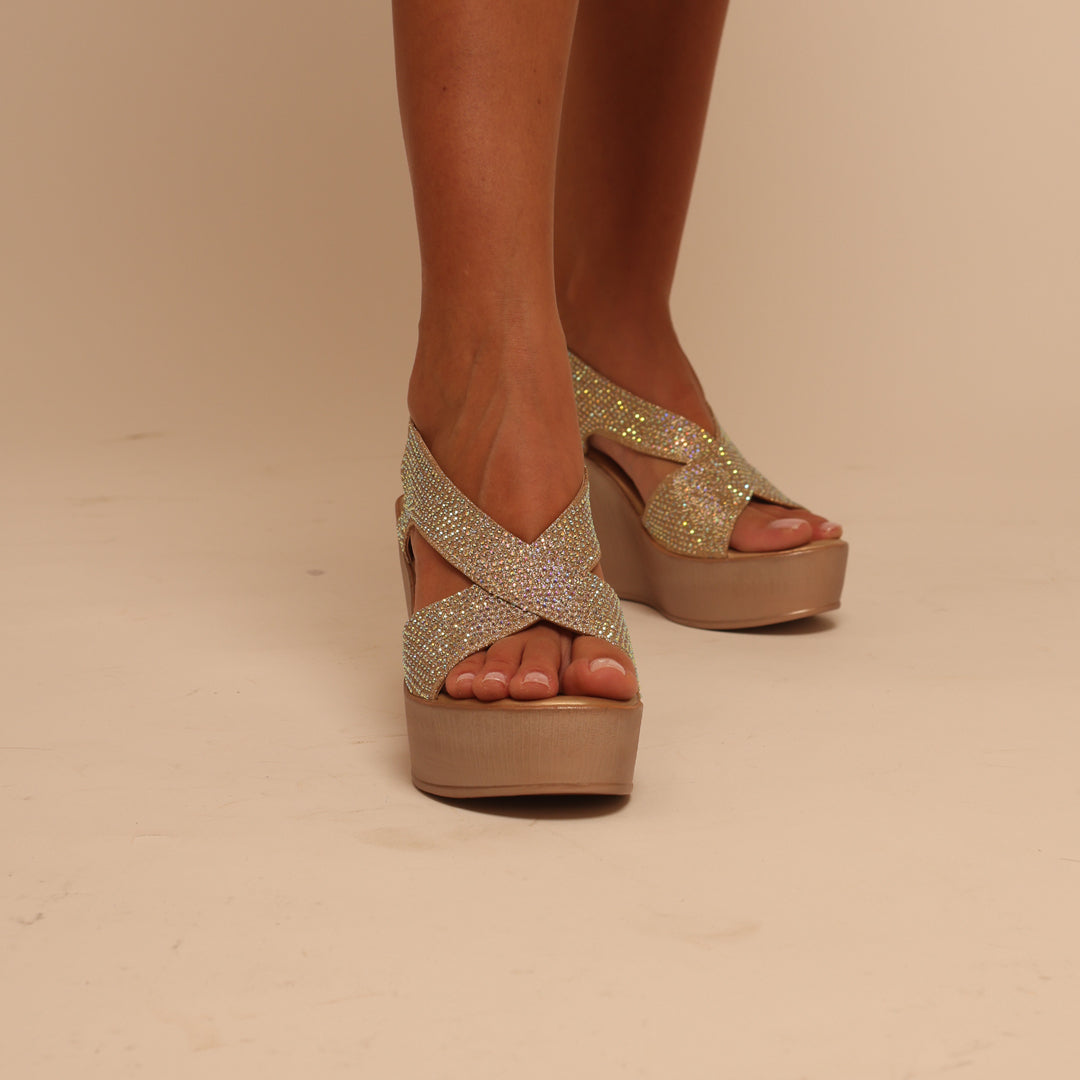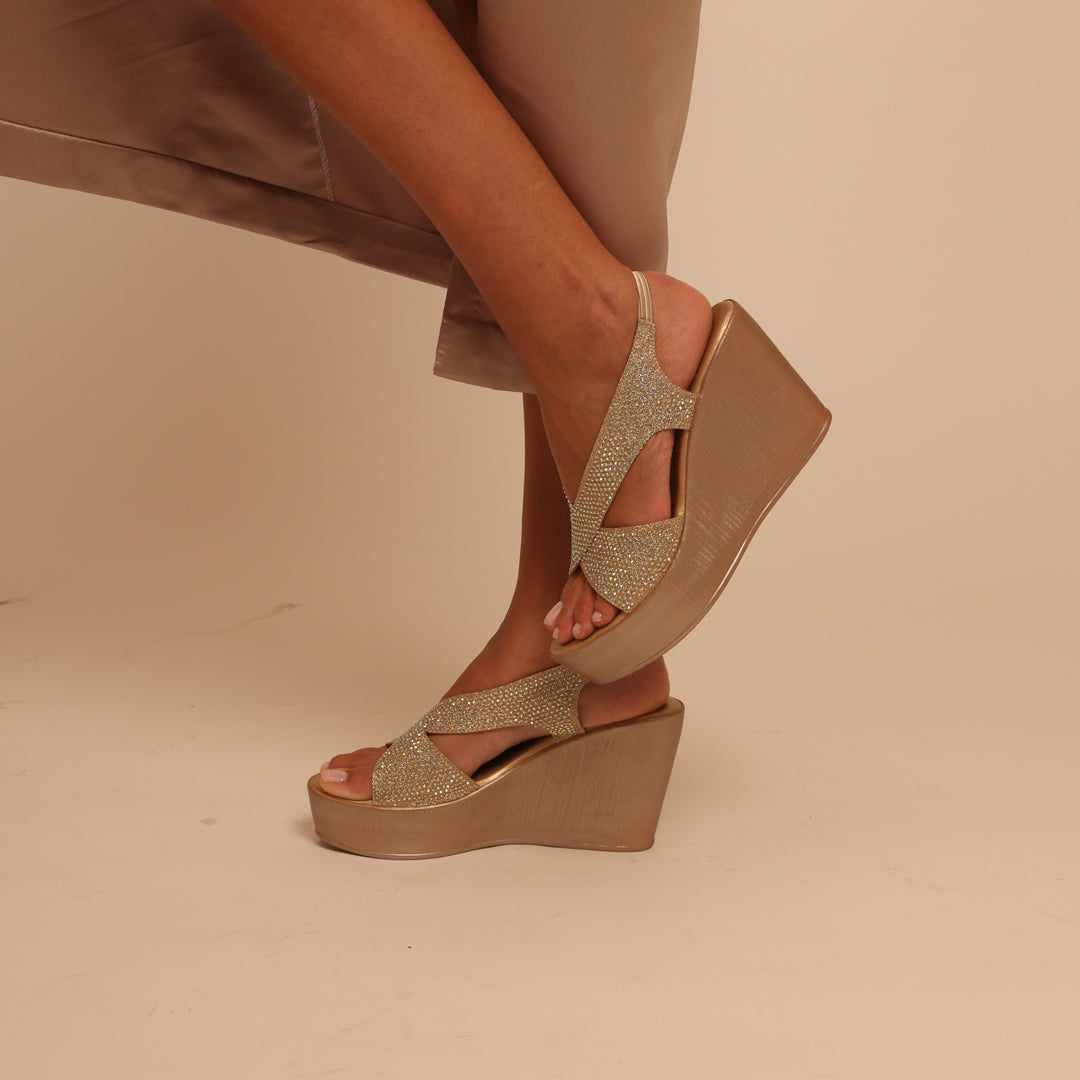 Glitter Gang-Wedding wedges in-Gold
Raise your height with floral blocks. Pretty and delicate looking, these high wedge platforms are absolutely sturdy and durable. Vanson gets to your feet a pair of high fashion heels that'll make you feel high. Solid color on the top... Read More
Offers Available
Free Shipping on pre paid orders
20% Off when you buy 3 or more pairs
Size Guide
In case of wide foot, go for one size bigger
Narrow Foot
US Size
EURO Size
35
2
36
3
37
4
38
5
39
6
40
7
41
8
42
9
43
10
How to measure your feet (in cm)
Place your foot flat on the ground.

Measure distance between A & B (in cm).

This is your foot length.
Returns Policy
We accept the exchange of unused and undamaged items.
In case of size issues or defective products, we do return or exchange within 4 days of delivery free of cost
In case you want to return a product/you do not like the design, you can exchange or return at a minimal fee. Delhi @Rs 100 | Outside Delhi @Rs 150
It should be in its original packaging accompanied by proof of purchase (receipt, bill, etc.)
Returned items will be examined once received by the quality check team. Failing to meet the qualifying conditions mentioned will not be accepted. In such a case, the item will be returned to the customer at his/her expense. No amount will be reimbursed in this case.
Refund for prepaid order will be made back to the same method you chose for payment. Refund for COD order will be made in paytm/bank or points, which you can use on future orders. If you need to return an item, simply email us at vansonstore1960@gmail.com or call us at +91 9899896310 . But we advise you to kindly reassure your size measurements before placing your order and making the payment, to avoid any size-related issues after the order is shipped.
The button turns grey when the selected size is out of stock
Real time Visitor right now
Raise your height with floral blocks. Pretty and delicate looking, these high wedge platforms are absolutely sturdy and durable. Vanson gets to your feet a pair of high fashion heels that'll make you feel high. Solid color on the top and blossoming freshness all over the foot bed and heel, these trendy party toes go along best with bright summery dresses. Easy to slip on and light weighted, it keeps your feet well supported and well balanced for the party moves. With a glossy solid upper, these large heeled vegan shoes are sure to be a guilt-free fashion go to.                                            PRODUCT DETAILS

A pair of high heel Slipper with almond shaped toe, available in GOL- SIL. Has regular styling, slip-on detail, synthetic see through upper, cushioned foot bed, solid outsole, light weight printed heel, floral detail.

SIZE & FIT
Regular
MATERIAL & CARE
Synthetic
Wipe with a clean, dry cloth to remove dust
Ankle Height
BACK STRAP
Closure
SLIP ON
Color
GOL - SIL
Heel Height
4
Heel Type
WEDGE
Material
SYNTHETIC
Pattern
EMBELLISHED
Style
GLAM BAM
Toe Shape
ROUND
Type
WEDGE HEEL
SHIPPING IN INDIA
We provide shipping across all the states of India. The merchandise will get dispatched within 1-2 days.
When you place an order, we will estimate the shipping and delivery dates for you based on the availability of the item selected and the shipping option you choose.
We also offer Cash on delivery service, wherein you will be charged Rs. 59 for each order below Rs. 5000 and above Rs.5000, no COD charges will be required to be paid. Due to latest Lockdown restrictions, delivery might be delayed in Maharashtra and few other pin codes. We are working hard to get your package delivered as soon as possible.